Einstein Was Wrong- The Hilarious Misadventures of a Failed Scientist
Welcome to the ultimate guide for all the aspiring scientists out there who have ever faced failure in their lives. Yes, you heard it right! This book is all about the epic fails, the glorious disasters, and the absolute train wrecks that happen in the laboratory, and how you can turn them into opportunities for success.
If you've ever felt like you're the only one in the world who doesn't have their research figured out, then this book is for you. From the hilarious mishaps to the heartbreaking setbacks, "The Failed Scientist's Guide to the Universe" will take you on a roller coaster ride of emotions, and leave you with a renewed sense of hope and determination.
With its quirky humor and relatable stories, this book is the perfect antidote to the all-too-serious world of science. You'll learn how to embrace failure, turn mistakes into opportunities, and discover the power of resilience. Whether you're a seasoned scientist or just starting out, this book will inspire you to take risks, think outside the box, and keep pushing forward.
So, if you're ready to laugh, cry, and maybe even learn a thing or two, then grab a copy of "The Failed Scientist's Guide to the Universe" today. It's the perfect companion for anyone who's ever felt like a failure, but is ready to turn their failures into greatness. And who knows? You might just discover that failure is the best thing that ever happened to you.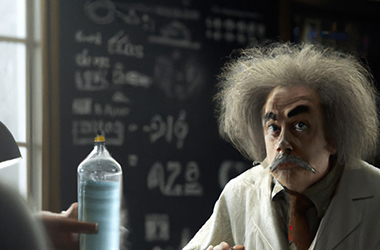 To download this book, please complete the form below.